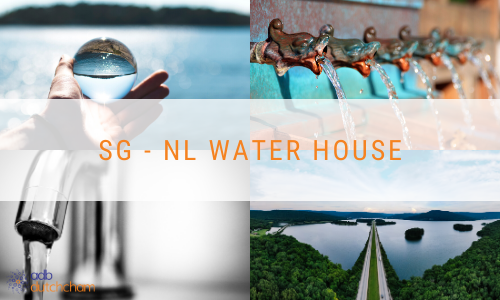 The Singapore Netherlands Water House (SNWH) is a platform for networking, communication, and cooperation among the Dutch water sector in Singapore. It has served to connect the players, both small and large firms with short and long periods of activity in the ASEAN region. In 2016 it was time for an upgrade and to present a vision to further enhance its added value to SNWH members and utilize its collective expertise for the benefit of all parties involved.
That is why we are proud to present the SNWH roadmap, whereby knowledge sharing and networking are our core objectives. SNWH will facilitate the organization of regular Water Series events, based around current themes. SNWH members can host (together with Dutch and/or Singapore partners) a Water Series Event (presentation or networking) at their office.
The subjects of these quarterly meetings trickle down from trending subjects in the water sector (see below) – and are an upgrade of the three themes of the SG-NL Magazine presented during the Singapore International Water Week 2016.
The themes are:
Water efficiency and Value
Water management and Resilience
Institutional transition and Governance
Innovative water system implementations
Water as part of civil engineering
There will be an interchange of knowledge amongst its SNWH members but also with local water players.
Resources and links
Members
Contact
EMAIL
info@adb-dutchcham.sg
CONTACT FORM
Other Industry Committees