On Thursday May 30th 2019 around 300 guests from both the local and Dutch business community will gather at the Awards Reception and Gala dinner at the Ritz-Carlton Millenia hotel.
Six Awards will be presented:
By sponsoring the awards gala you will have the opportunity to effectively profile your company to both the local and Dutch corporate community and to a wide range of stakeholders including Dutch and Singaporean government agencies.
Sponsorship packages
Orange: S$ 20,000 (includes one dedicated table plus premium profiling)
Gold: S$ 10,000 (includes 5 tickets and medium level profiling)
Silver: S$ 5,000 (includes 2 tickets and profiling)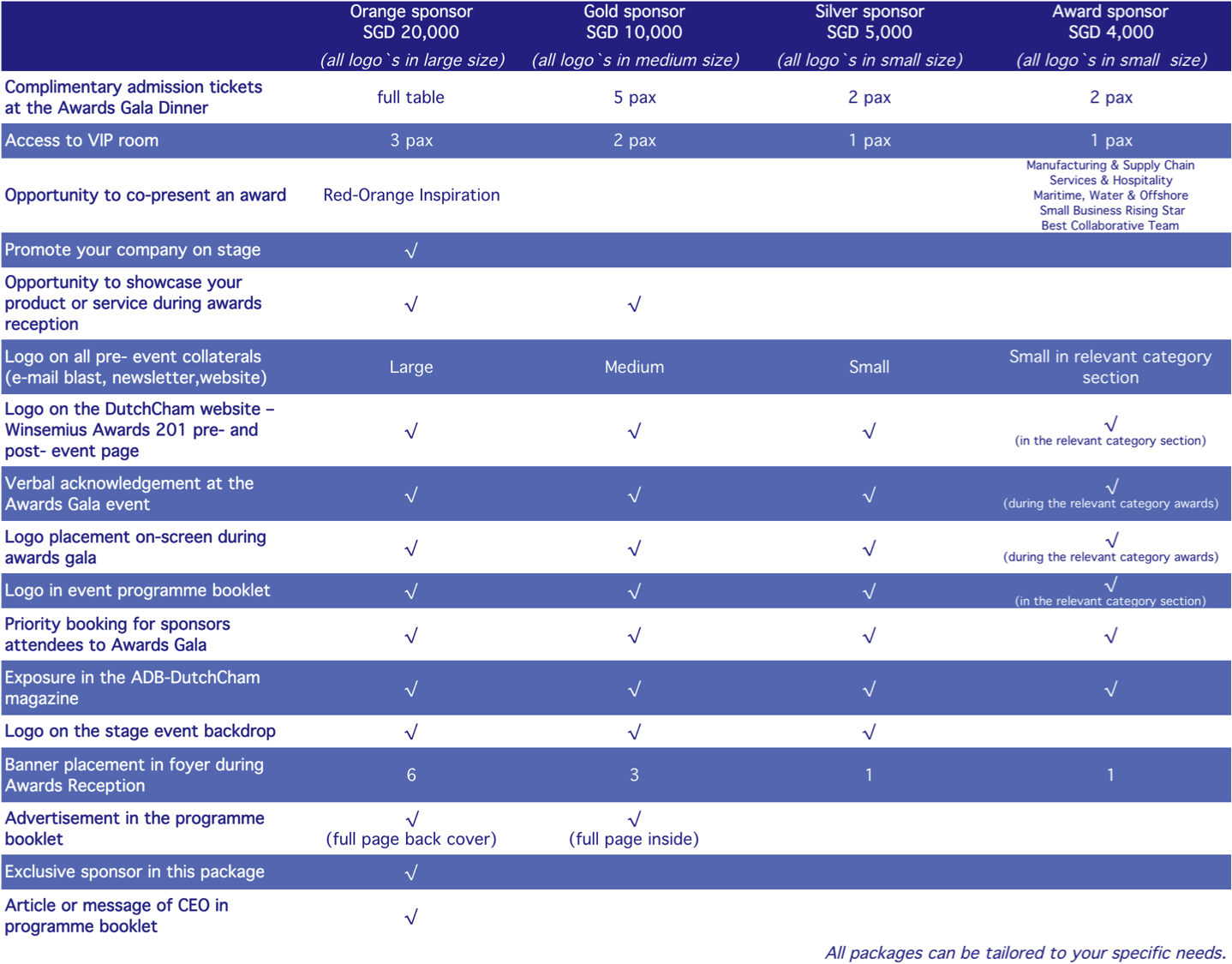 Don't miss the event of the year, become a Winsemius partner!