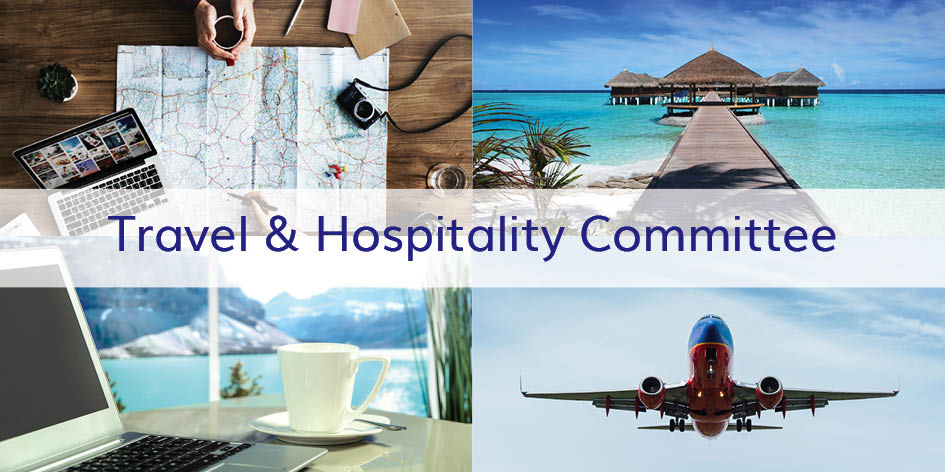 The Hospitality & Travel committee provides a platform for members to interact and address common issues, exchange ideas and share experiences in the travel and hospitality industry in Singapore and the region. With Asia's rapid growth in the Travel and Hospitality industry, the competitive landscape is changing. Travel growth coming through mobile channels is higher in Asia than anywhere else in the world. An expanding middle class continues to spend more on travel, and continued economic development and increases in supply is reinforcing the Asia Pacific market. Learning opportunities are offered within the field of expertise and peers act as a sounding board when there are (local) changes in the industry. Committee members include representatives from airlines, hotels, and (online) and travel companies/agents.
Key objectives
To provide a platform to members to connect, network and engage in the Travel and Hospitality industry in Singapore
To share experiences, best practices, latest developments and key insights within the Travel and Hospitality sector in Singapore and the region
To foster dynamic involvement and ensure high quality input and contribution and cover a wide variety of subjects from various segments.
Year Plan 2018
In 2017 the committee organized breakfast events with the
cooperation of KLM, Booking.com, PayPal and International
SOS. For 2018 below events are scheduled:
February
Breakfast event at Arcadis
April
Breakfast event at Raffles Hotel

June
Breakfast event at Octotrip
November
Breakfast event at JetAirways
Committee Members
Gijs van Popta
Air France – KLM
BCD Travel
Octotrip
International SOS
Arcadis
Contact
EMAIL
travelhospitality@adb-dutchcham.sg
CONTACT FORM
Events Financial Services Committee
Other Industry Committees