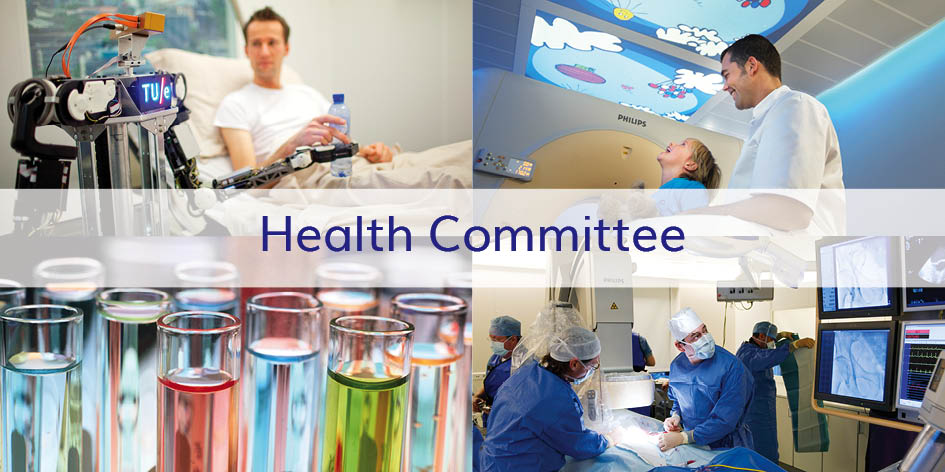 The Health Committee was newly established in 2017, and aims to be a community for Dutch, Singaporean or other residents with an interest in the health and wellness sector while working in Singapore and beyond.
Singapore's and other Asian countries' rapidly aging populations require agile and innovative health care systems. The Dutch experiences with strong primary care, integration between home, community, hospital, mental health, rehabilitation and palliative care, and value-based delivery systems (including patient-reported outcomes and bundled payments) provide potential learning, academic exchange, and business opportunities.
Among other approaches, telehealth, design thinking, robotics and (serious) gamification have strong track records in the Netherlands. Dutch professionals, government, academia, are ready to share their insights and thereby support the evolvement of healthy people, healthy business and healthy populations.
Although the format of this community will evolve over time, based on joint needs and experiences, it is initially and primarily intended to build a strong network and to share best practices and common issues.
Topics for 2018:
Integrated Care
Health Technology
Diabetes
Dementia
Gamification
Resources
Committee Members
Marloes de Wit and Juul Gielens
Philips
ACCESS Health International
Red Element Health International
Cycling Without Age
Raffles Hospital
Touchless Industries
Contact
EMAIL
health@adb-dutchcham.sg
CONTACT FORM
Events Financial Services Committee
Other Industry Committees